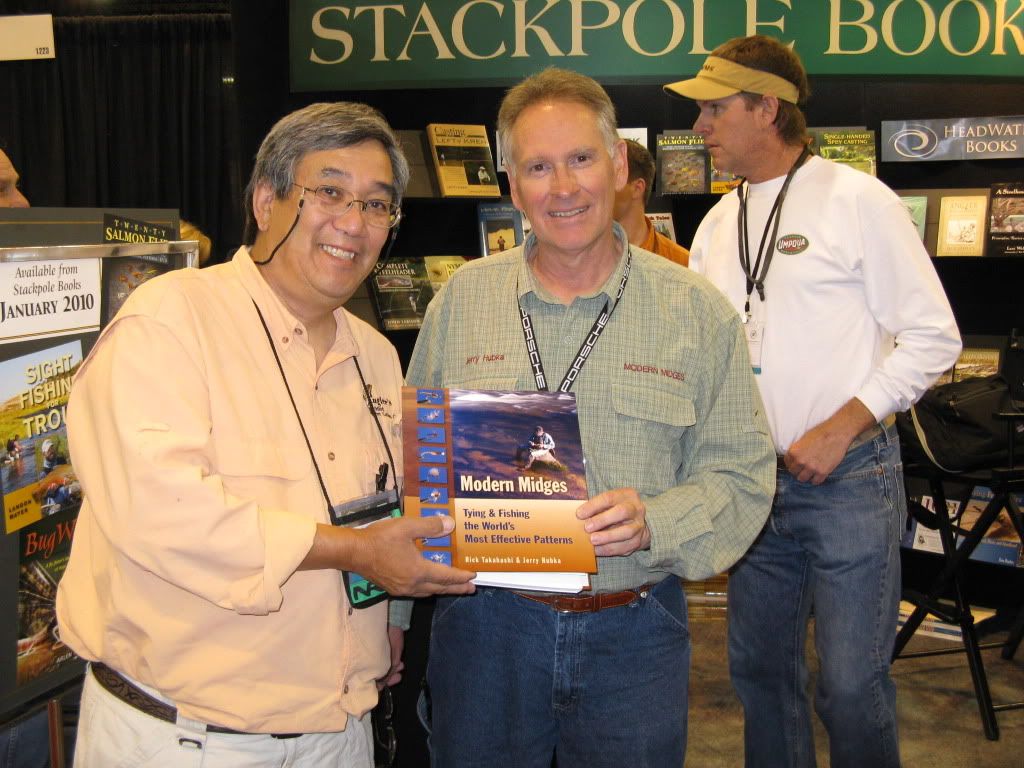 Rick Takahashi and Jerry Hubka
(co-authors of Modern Midges, Tying and Fishing the World's Most Effective Patterns, Headwater/Stackpole Books)
will be in the shop this weekend for a tying demonstration and book signing from 10 am to 12 pm for the tying demo followed by a book signing. Modern Midges is going into it's second printing.
Rick is a contributor to Fly Fisherman Magazine and has written several articles centering on his favorite fly patterns. Rick has demonstrated his tying skills at the Denver Fly Fishing Show, ISE Sportsmen Exhibition, West Denver TU Tying Clinic and various fly shops along the Front Range. Jerry and Rick were guest speakers at the 2010 New Mexico Trout Conclave and presented a program on Midges and fly tying. Rick is a Umpqua Feather Merchants Fly designer and a pro staff member of TL Johnson Fly Rods. Rick is also a featured tier in Todd Hosman's book "Colorado Trout Flies" and Randall Kaufmann's book "Fly Patterns".
Rick will be tying several midge pupa patterns that will prove to be useful for our near by waters. He will tie his Go2 patterns featured in Fly Fisherman magazine and will share a pattern he found highly effective for the Arkansas River. In addition, he will tie some of his favorite all around patterns.
After the tying clinic, Jerry and Rick will stick around to sign copies of their book Modern Midges.
FYI--Look for my name on the back cover of the book along with some of the best tiers out there.